Have you been laid off because of Covid-19? Don't be sad and despair
The Covid-19 wave has hit again with the presence of new variants, such as Delta Cs. The economy is in turmoil again.
Many people lose their jobs due to layoffs, salary reductions, and so on. Are you one of them?
If so, you have to rack your brain to be able to meet the needs of daily life after being dismissed. One of them is to manage finances strictly.
Also read: Easy Ways to Keep Finances Healthy During Emergency PPKM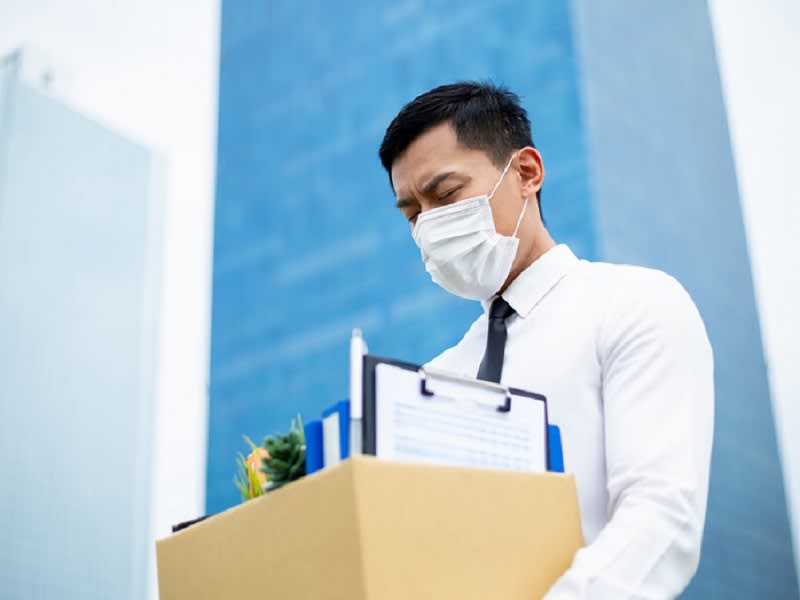 Due to Covid-19, many workers have been laid off or furloughed
Expenses are an important post that must be considered after being dismissed. Even if you get severance pay or have an emergency fund, you still shouldn't be extravagant in spending money.
Review the budget list, especially on expense items. If there are expenses that can still be postponed, just cross them out. For example, shopping for clothes, eating at restaurants, watching movies, buying gadgets, holidays, and other consumer shopping.
You must prioritize mandatory expenses, such as basic necessities, paying debts, emergency funds, paying for health insurance. Tighten your belt for a while until you get your job back, your economy and finances are stable.
When you don't work and need income, you lose your prestige. Do any work as long as it is lawful.
After all, you have stomachs to feed, debt installments to pay. The same goes for electricity and water bills. If in arrears, the risk can be fatal.
If you have not been accepted to work in an office in accordance with your previous job, work part time or free Nothing is wrong. Or trade whatever you can.
At least you can get income for daily needs. Especially if you are married, have children. Whatever you get, will be of great help in difficult times.
Also read: Suddenly Can Transfer Money from Illegal Loans Without Submission? Here's What To Do
Upgrading a current skill or skill can be done by registering for a Pre-Employment Card. You will get funding assistance from the government of IDR 3.5 million for these needs online.
In addition, you can attend free seminars, short courses or training. Understandably, the title is still frugal. So as much as possible look for a free one. For example, if you are in the field of digital marketing, you are already good at SEO and SEM, but have not mastered it. Skills design.
That way, you have added value when applying for a new job, in addition to work experience. You can include this informal education in curriculum vitae (CV), along with the certificate attachment, so that it becomes a consideration for the company's HRD to accept you for work.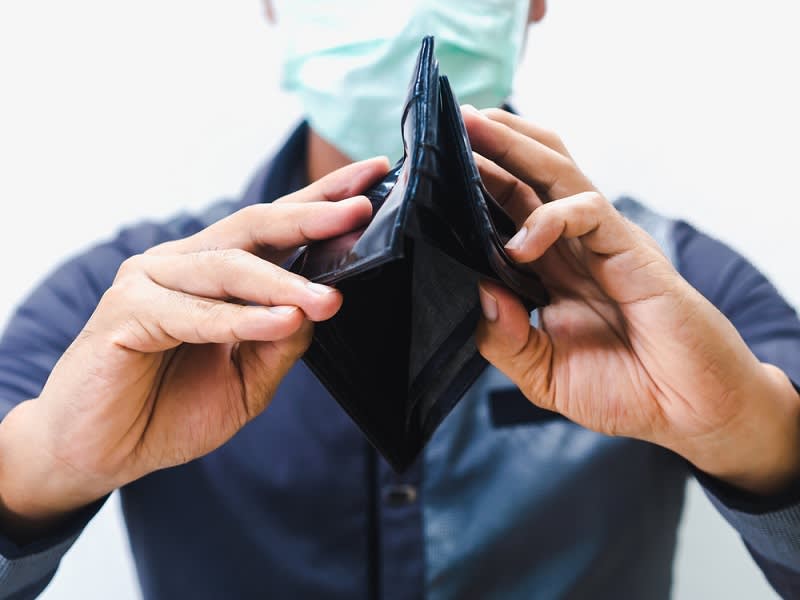 Cutting expenses and saving money is the way to survive when unemployed
The next step for you to have enough money is to save on your food budget. Frugality does not mean having to eat instant noodles when unemployed.
Eating is an important need, cannot be eliminated, but can be reduced or lowered in quality.
For example, from before eating 3 times a day, so 2 times a day. Or what to replace chicken, fish, or meat with tofu and tempeh.
You don't even have to buy branded food. Look for cheap or bulk, but don't compromise on taste. For example cooking oil, soy sauce, sugar, rice, or others.
Then cook it yourself at home. Besides being more economical, it is also healthier and according to your taste. For the meal budget, allocate 30% of the money.
Also read: Here's how you can spend your self-isolation at home and tips to pay for it
As an alternative to get fresh and fast funds, it is better to pawn or sell your valuables to meet daily needs. This is the safest and most responsible way.
It's better for you to lose your things, than having to deal with other parties because you borrowed money. Because when the debt is due, you will definitely be billed.
Aggressive sending job applications
It's called a sudden layoff, of course, you don't have an alternative job. Meanwhile, the cost of living continues.
Therefore, do not stay at home for long. Or while working part time or selling online, immediately return to distributing job applications to various companies.
Not all companies close their doors to hiring. There must be companies that open job vacancies even during the pandemic.
Search for job openings online or actively reach out to friends and family to inquire about job openings. Then diligently submit job applications online to save expenses.
Be Patient and Stay Optimistic
The Covid-19 pandemic is the toughest test for the entire world community, not only Indonesia. As long as you don't sit still, there is a way out.
Maybe you're at the bottom right now. But rest assured that with patience, optimism and never give up, the wheel of life will lead you to success. Success in career and finance.
Also read: Investing with IDR 20 thousand, how much profit can you get?
Rejection:
This news is a collaboration between Republika.co.id and Cermati.com. Matters related to writing, photos, graphics, videos, and the overall content of the news are the responsibility of Cermati.com.
(function(d, s, id) { var js, fjs = d.getElementsByTagName(s)[0]; if (d.getElementById(id)) return; js = d.createElement(s); js.id = id; js.src = "//connect.facebook.net/en_US/all.js#xfbml=1&appId=417808724973321&version=v2.8"; fjs.parentNode.insertBefore(js, fjs); }(document, 'script', 'facebook-jssdk'));

Source link