Amanda Kloots remembering time with husband Sheep Nick, one year after his tragic death.
Talks co-host, 39, shared a heartfelt message to the late actor via Instagram on Monday — first birthday Cordero's death following complications of corona virus — alongside a picture montage showing the couple and their now two-year-old son, Elvis.
READ MORE: Amanda Kloots accused of 'crossing the line' for a COVID vaccine, months after her husband's death
"One year," he began his lengthy post. "Today is painful, there is no other way. One year ago you left us and became our angel in heaven. You're surrounded by so much love and Led Zeppelin is playing on Spotify – no doubt it's your doing, not mine. What happens is unthinkable, losing you is my greatest fear. I tell you all the time, 'Don't you dare go anywhere. If I lose you, I don't know what I'll do.'"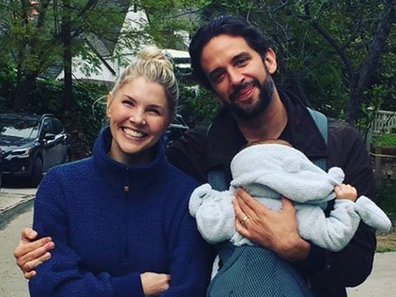 "There is not a day this year that you are not missed, thought about and talked about. Thank you for being our guardian angel, for sending me signs, to be my DJ in heaven. I know you are only 2 years old. "go," added Kloots. "We only had a few short years together but they were filled with so much love, laughter, adventure, dreams, change and growth. It was my 'Nick era' and I will have it forever."
The post ends with an explanation of one of the songs in the tribute video — Luke Nelson's 'A Few Stars Apart' — saying, "The second verse makes me understand every time."
"And it's hard not to hug you / But I'm still on the ground / I miss the light you gave me / I miss the sound of your love / No night will pass / Forgetting the stars in the sky."
Cordero died July 5, 2020 at Cedars-Sinai Medical Center in Los Angeles after months of battling COVID-19. He is 41 years old.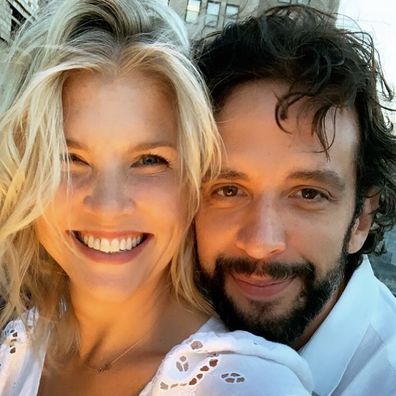 The late Broadway star was hospitalized in late March last year and spent weeks in intensive care where he was put in medically induced coma, have his right leg amputated, given temporary pacemaker, lost more than 60 pounds (29kg), and is prepare for a possible double lung transplant.
Kloots recently remembered one year after dropping her off at the hospital and then found out that he had the coronavirus.
"March 30, 2020 Elvis and I drove Nick to the emergency room at Cedar Sinai," the fitness instructor captioned the post. "With Covid restrictions, we didn't know which entrance was even open, so I left it in a corner. We don't hug. We didn't kiss goodbye. We can not. Obviously he's sick. with something and we can't take the risk.
READ MORE: Amanda Kloots shares audition tape of her late husband Nick Cordero
"I don't even know if he said goodbye to Elvis or if we said, 'I love you.' I told him I would be staying nearby and called me when he was done.
"That was the last day I saw Nick as Nick."
Kloots has also been very open about some of his more complicated emotions surrounding Cordero's death, admitting in an interview with The New York Times last month she was "not a good wife."
"I didn't understand any of that," Kloots said of her husband's focus on songwriting and wanting to move to Los Angeles. "I was like, 'This is a waste of time, and we have no money.' He doesn't feel supported by me."
For a daily dose of 9Honey, sign up here to receive our top stories straight to your inbox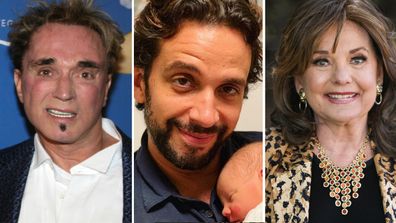 Every celebrity who died from COVID-19