Is punk rock making a comeback? It seems so. Younger international artists such as Machine Gun Kelly, Olivia Rodrigo and Willow Smith have been making waves on radio and streaming platforms with pop-infused punk rock music reminiscent of the heyday of Good Charlotte, Fall Out Boy and My Chemical Romance in the 2000s. . It seems that the "punk revival" movement is also starting to grow in Indonesia, thanks to young punk rock artists such as Cellosux.
Born and raised in Jakarta, Cellosux, whose real name is Marcello Laksono, also lived in Scotland during his youth, where he began writing and recording songs. Armed with his first guitar, an electric Ibanez GIO, these experiences empowered him to create a punk rock style that his generation could relate to.
car song
The 24-year-old singer-songwriter-guitarist said his introduction to music took place in his parents' car. "My mom and dad used to take turns driving, and I noticed that the music playing on the car's tape player differed depending on who was in the driver's seat," he recalls. "My mother likes to play music with [American rock band] Travel while my dad is a big fan [British rock band] Queen. I may be 5 or 6 years old. That's probably my earliest memory."
Soon after, Cellosux's father bought him the video game Guitar Hero for the PlayStation 2, in which the player plays popular songs on a controller shaped like a guitar. This was strong enough to foster his love of music. "When I played that game as a kid, there was one song that really stuck with me, and that was 'Fat Lip' by [Canadian punk rock band] Sum 41. Back then, we didn't have internet or anything like that, so I had to play Guitar Hero every time I wanted to hear the song," he said.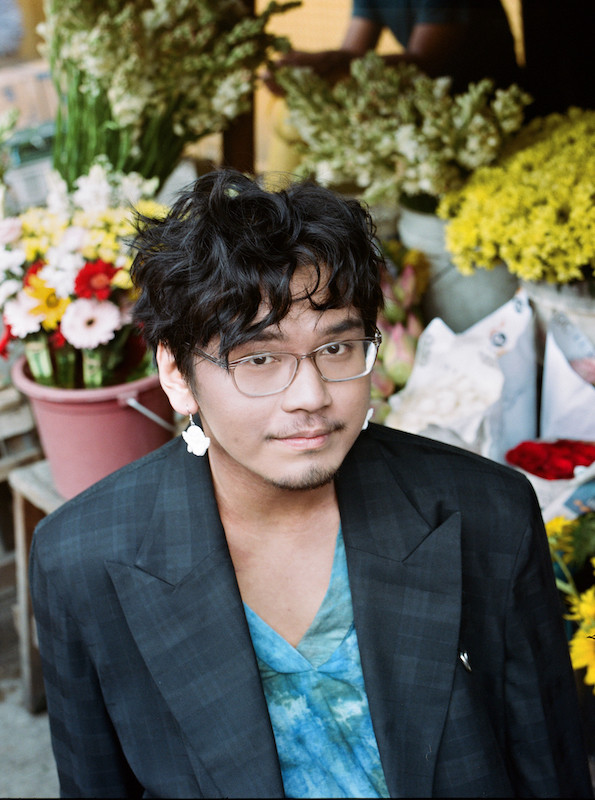 Inspiration: Cellosux's love for punk rock grew after he listened to Sum 41. (Cellosux/Courtesy of Chelsea Pearl)
After that, he asked his parents for guitar lessons and started "carrying a guitar bag everywhere, starting when I was in fifth grade." Seeing their son's enthusiasm, his parents bought him an Ibanez GIO as his first electric guitar.
During his formative years, Cellosux says, he was "more interested in being a guitarist in a band" than being a frontman or solo artist. "Singing used to be very scary for me. My mother once offered me singing lessons because she was a musician herself, but I didn't like it. However, I've always admired people who can sing, who have a kind of 'front man' vibe and play guitar at the same time," said Cellosux.
One of his strongest influences was Billie Joe Armstrong, vocalist and guitarist for the American punk rock band Green Day. Stadium rocker band "Holiday" also became the first song he mastered with guitar.
No R&B
After graduating from high school, Cellosux decided to pursue a bachelor's degree, followed by a master's degree, at the University of Glasgow in Scotland, England. Although his desire to pursue a professional music career had begun to emerge, exploring punk rock was not what was on his mind.
"At that time [around the mid-2010s] R&B music is booming, like [Canadian R&B singer] Daniel Caesar and [American alternative R&B singer] Frank Ocean. At first, I wanted to enter that market. I honestly look at it from a so-called business perspective and not, like, 'Do I really like that kind of music?' Gosh, I was selling so well at first!" he laughed. "Apparently, I hate that [music]."
Once he came to his senses, he decided to work on what would eventually become his first record as Cellosux: a self-released punk rock EP entitled Vulnerability. He cooks his debut recording in his dorm room, which forces him to think outside the box.
"I had to turn the closet into a voting booth," he said.
Unfortunately, according to budding punk rockers, Glasgow "isn't the hottest punk rock scene". He was eager to find a place where his music came from – maybe the United States. He decided to submit his EP to a program by BEKRAF X 88rising called Indonesia Creative Incorporated (ICINC). Out of hundreds of applicants, Cellosux was selected as one of the 5 finalists and awarded a plane ticket to Los Angeles, where the offices of American music label 88rising are located.
"I feel very lucky, to be honest," he said. "I flew to LA around July 2019. We had four weeks there. We were asked to record an original song, shoot a music video, and then we performed on a label show [Head in the Clouds]."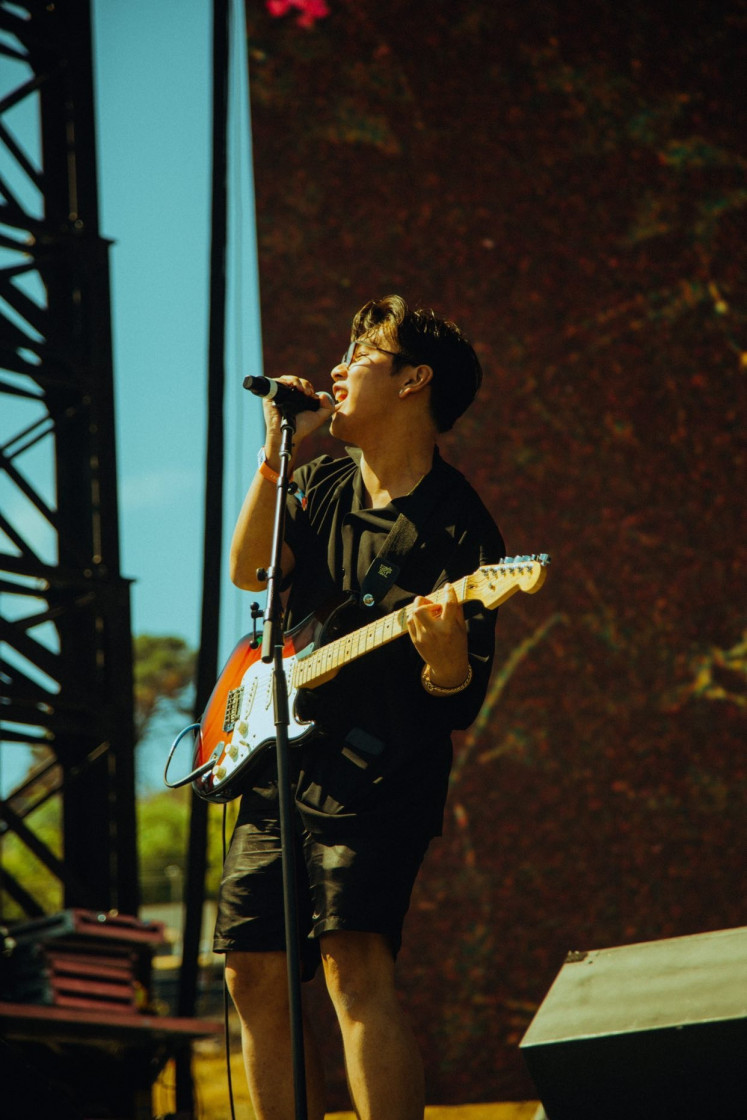 Rocking America: Cellosux performs his song "SSSTUPID" at the 88rising mini-concert titled Head in the Clouds in Los Angeles, United States, in July 2019. (Cellosux/Courtesy of Outherevisuals)
The moody original punk rock song "SSSTUPID" was born from this brief stint in Los Angeles.
"Initially, during our stay there, we weren't supposed to write our own music. But I asked the organizers if I could write [the song] I myself. I know I still have a long way to go, but I thought at least the songs I wrote myself would sound more original. They allow it, but I only have one day to write it!" she says.
Despite not bringing home a record deal, his experience in Los Angeles gave him the strength and confidence to tread his path as a professional musician.
After completing his education in Scotland, Cellosux returned to Indonesia and started working. "Initially I wanted to develop Vulnerability be a full-length album, but I decided to throw it away. I want to start a new project," he said. In collaboration with Rama Harto as co-producer, he self-released a pair of punk-rock jams in 2020: "Alone Again" and "2010 Garage Band Days". This year, he released "Guitar Hero Type Beat" in March and "LOSER" in May. Debut full-length album Down in sadness will be released at the end of the year.
Worry
For his latest music and upcoming albums, Cellosux remains inspired by the bands he listened to growing up, most notably Green Day, Blink 182, Weezer and Simple Plan. "I grew up with that kind of music, and at the same time, this album will be about me growing up," he said. Lyrically, he aims for "honesty" based on real-life struggles. For example, his recent singles "Guitar Hero Type Beat" and "LOSER" were inspired by his sadness over "things don't go well in life".
"I sympathize with anyone dealing with anxiety. I feel like I've missed a lot of opportunities because of my anxiety or mental problems." "At one point, I was just, like, '[To hell with] he!' And I feel so tired. But then, something clicked. This album ended up being a character study on myself."
He has decided to release the album independently, saying "I don't want to lose myself."
If there really is a pop-punk revival, Cellosux is happy to be a part of it. "Everyone is starting to play guitar again, and I love it!"
As a naughty punk kid, I asked him, which one would he play, My Chemical Romance or Green Day?
"My Chemical Romance," he said. "Even after that entire era, they still sound really good! Green Day, I'm sorry!"