Children aged 12-17 are allowed to be vaccinated
Cases of Corona virus infection in children are starting to increase. Symptoms experienced by children may be normal or mild, but it is also possible that they can be fatal. To reduce the risk of children contracting the Corona virus and break the chain of transmission, it is necessary to give the COVID-19 vaccine to children.
The Indonesian Ministry of Health issued a circular regarding the implementation of COVID-19 vaccination for children aged 12-17 years. Along with the circular, the Indonesian Ministry of Health (Kemenkes) also announced that children aged 12-17 years were allowed to be vaccinated against Covid-19.
The statement was stated in a circular numbered, which reads "In accordance with the input from the National Immunization Expert Advisory Committee or the Indonesian Technical Advisory Group on Immunization (ITAGI) and the approval for the use of the COVID-19 Vaccine produced by PT Bio Farma (Sinovac) for the age group > = 12 years from BPOM on 27 June 2021, then vaccination can be given to children aged 12-17 years, "
The circular also stipulates that the use of Sinovac vaccine in children with a dose of 0.5 ml is given twice with a minimum interval of 28 days.
Finally, the circular letter was submitted by the Ministry of Health to all Heads of Provincial, Regency and City Health Offices to be submitted to the Director of Hospitals and all leaders of Health Service Facilities that provide Covid-19 vaccination services.
Mechanism filtering, the implementation, and observation of vaccination in adolescents aged 12-17 years is the same as vaccination in the adult age category.
12-17 Years Old Child Vaccination Registration Requirements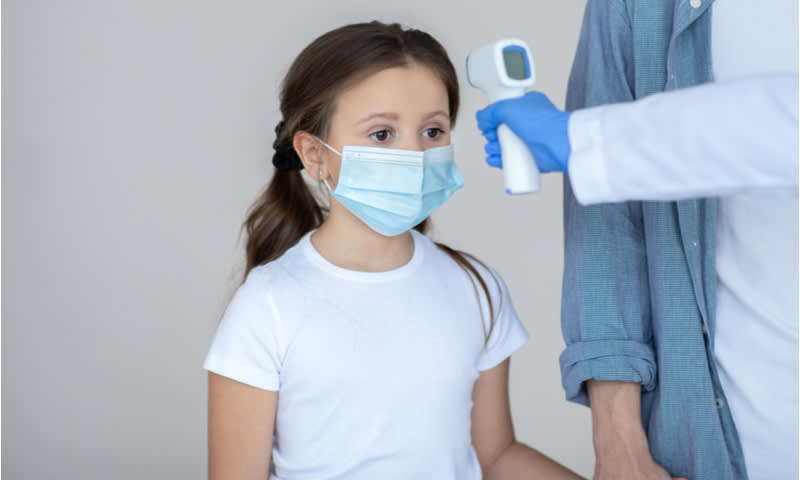 To register a child for the Covid-19 vaccination, there are several documents that must be prepared as a requirement for vaccination registration. It is:
Participants must bring a family card or other document that includes the child's NIK.
The condition of the child's body is not sick or has symptoms of Covid-19.
Not children with cancer who are undergoing chemotherapy/radiotherapy (because they must first consult with the doctor in charge).
Not currently receiving severe immunosuppressant or cytostatic treatment.
Cured from Covid-19 in less than 3 months (if already infected).
Bring a mask and follow the health protocols with discipline at the puskesmas or hospital where you register and will carry out the Covid-19 vaccination.
Children aged 12-15 years old should be accompanied by their parents when registering and vaccinating against Covid-19.
Also Read: Haven't Vaccinated Covid-19? Here's How to Register at Health Centers and Malls
How to Prepare Children for Covid-19 Vaccination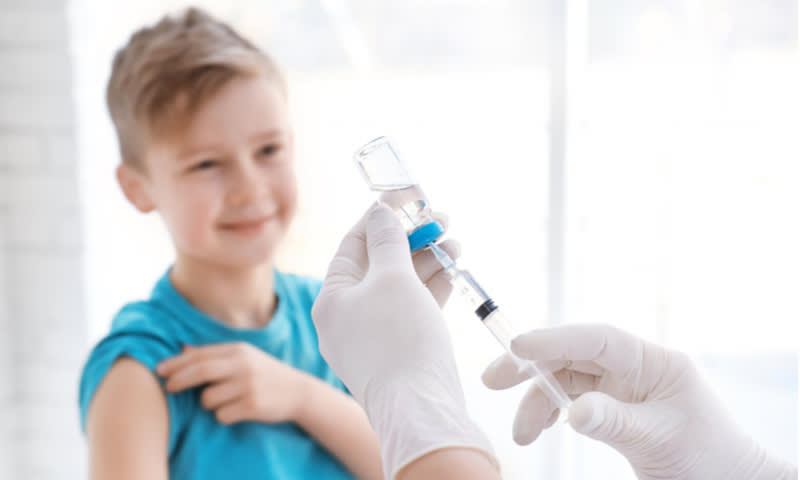 Before registering at least the condition of the child has been prepared from at least 7 days in advance. The preparation is related to the physical condition of the child, namely his physical and mental health as well.
This is very important to note because the immune system of children is not the same as adults. Likewise with their emotions and mentality.
Here are some preparations that must be done in children before the Covid-19 vaccination:
1. Take care of your child's diet
To vaccinate the child's body condition must be really fit / healthy. That's why 7 days before the vaccine, try to provide nutritious food to children more strictly. Reduce the portion of snacks/eating out to avoid children eating foods that can trigger diseases such as inflammation, cough, runny nose and so on.
2. Giving Multivitamins Routinely
Giving multivitamins to children regularly, especially before vaccination, can increase children's immunity and better prevent them from transmitting Covid-19. Giving multivitamins to children can also meet the vitamin needs of children more optimally.
3. If You Can Do Isolation on Children Until Vaccine Time Arrives
With the increasing transmission of Covid-19, it is better to limit children's activities outside. If possible, temporarily prohibit children from playing outside until it is time for vaccination. Parents can provide several other alternative games so that children do not get bored at home.
4. Avoid Vaccines with the Same Date as Children
As a parent, of course you have to get vaccinated before your child. Avoid the same vaccine calendar as your child. Since the effect of the vaccine is different for each person, what if for example you and your child were vaccinated on the same day and both got sick after being vaccinated?
Of course this will hinder you as a parent in caring for your child when experiencing symptoms such as fever or headache after being vaccinated.
Also Read: These are the Facts and Rules of the Official Vaccine or the Official Vaccine Gotong Royong
Protect Children and Loved Ones, Let's Get Vaccines
Regarding the many bad issues about Covid-19 vaccination, it is best not to believe it because the vaccine itself is the most effective step in solving the increasing number of Covid-19 cases.
After being vaccinated, also make sure to pay close attention to the child's condition regarding the child's body condition, whether there are symptoms such as fever, cough, or allergies. If there is, give medication according to the symptoms that appear, if it is more severe, immediately take medical action.
Vaccination in the area where you live, whether at a hospital, clinic, or health center. Don't forget to also obey the 5M health protocol, which is to wear a mask, wash your hands, keep your distance, stay away from crowds and reduce mobility.
Also Read: Requirements, Preparation and How to Check Covid-19 Vaccine Certificate-19 Certificates
Rejection:
This news is a collaboration between Republika.co.id and Cermati.com. Matters related to writing, photos, graphics, videos, and the overall content of the news are the responsibility of Cermati.com.